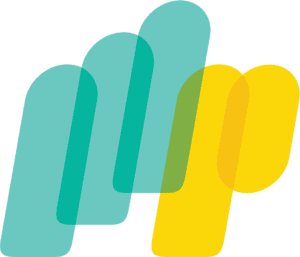 Founded in 1995, the Medicaid Health Plans of America (MHPA) represents the interests of the Medicaid managed care industry through advocacy and research to support innovative policy solutions that enhance the delivery of comprehensive, cost-effective, and quality health care for Medicaid enrollees.
MHPA works on behalf of its 130+ member health plans, known as managed care organizations (MCOs), that serve nearly 43 million Medicaid enrollees in 40 states, the District of Columbia and Puerto Rico. MHPA's members include both for-profit and non-profit, national and regional, as well as single-state health plans that compete in the Medicaid market.
For over 50 years, Medicaid has helped ensure that millions of Americans who need it have access to health care for preventive, primary, and specialty services.
Children, pregnant women, parents, seniors, individuals with disabilities, and low-wage earners all may qualify for Medicaid subject to state requirements under federal standards. As a result, the most vulnerable Americans get a hand-up to a healthier life.
Nearly three-quarters of the people covered by Medicaid receive health care provided by managed care organizations (MCOs). Our association, Medicaid Health Plans of America (MHPA), is the leading national trade organization focused solely on the universe of Medicaid health plans. MHPA works on behalf of 130+ commercial and nonprofit plans that serve nearly 43 million Medicaid enrollees in 40 states, the District of Columbia and Puerto Rico. MHPA provides advocacy and research that support policy solutions to enhance the delivery of quality care for Medicaid enrollees through improved access and cost-effective services.
MEDICAID & MHPA BY NUMBERS
Over the course of two generations, managed care has evolved to become a model for care in the United States. Medicaid health plans have pioneered systems, protocols and treatments to provide quality care, produce robust outcomes and deliver budget predictability on a large scale — consistent with our members' values and mission-driven approach to care.
The Affordable Care Act of 2010 provided the ability for states to expand Medicaid to serve more Americans who need it. Today, 41 states utilize some form of managed care to deliver on the promise of Medicaid.
Though most Medicaid beneficiaries are served by managed care organizations, the majority of Medicaid spending continues to be on fee-for-service plans. Clearly, the MCO model for health services delivery makes economic sense.
At the end of the day, the best case for Medicaid managed care plans can be seen in the faces of the patients who count on us for care, and in the outcomes of the care we deliver.
Meet our Board of Directors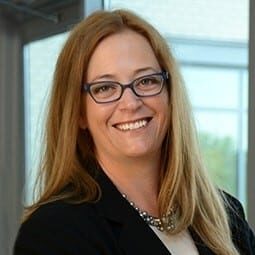 Chair
Catherine Anderson
Senior Vice President, Health Care Policy, UnitedHealthcare - Community & State
Vice Chair
Chris Priest
Vice President, Medicaid Solutions, Centene Corporation
Treasurer
Wendy Morriarty
Vice President, Medicaid & Chief Medicaid Officer, Horizon NJ Health
Secretary
Melissa Holmquist
CEO, Upper Peninsula Health Plan
Deb Bacon
Regional Vice President, West & Other Regions, Aetna Medicaid
Cain Hayes
President and CEO Gateway Health
David Jacobson
Vice President, Strategy & Business Development, Arkansas BlueCross BlueShield
John Lovelace
President, UPMC for You; President, Gov Programs & Individual Products, UPMC Health Plan
Donna Stidham
Chief, Managed Care, AIDS Healthcare Foundation

Craig A. Kennedy, MPH
President and CEO
Craig joined MHPA in December of 2019 after more than two decades in non-profit association management and in leadership positions on Capitol Hill. He has management responsibility for all aspects of the Association and reports to the MHPA Board of Directors.  Prior to joining MHPA, Craig was the Executive Director for the Association of Clinicians for the Underserved (ACU), where he led ACU to record growth over his six-year tenure and helped secure new federal grant funding for the organization.
Shannon Attanasio
Vice President, Government Relations and Advocacy
Shannon Attanasio is Vice President of Government Relations and Advocacy at the Medicaid Health Plans of America (MHPA), the leading association representing Medicaid managed care organizations. In this role, Shannon is responsible for developing, implementing and executing MHPA's federal legislative and Administrative strategy.
Patrick Corr
Director, Membership and Partnership Development
With over 15 years experience in association management, Patrick Corr brings broad expertise in membership advocacy and insurance in healthcare associations.  Previously, Patrick was with the American College of Radiology, American Academy of Otolaryngology, and American Chiropractic Association serving in membership or insurance roles.  Most recently, Patrick served as the Corporate Development Manager for the American Academy of Otolaryngology. He also is an active member of the American Society of Association Executives and the International Association of Exhibitions and Events.
Jenni Muns
Associate Director, Communications & Media Relations
Jenni joined MHPA in February 2021 after four and a half years on Capitol Hill as Press Secretary for Rep. Kuster of New Hampshire.
Jax Fontenot
Senior Accountant
Jax joined MHPA in April 2022 with 14 years of accounting experience. She is responsible for overseeing the financial activities for MHPA under accordance with the GAAP & HIPPA along with the knowledge of medical billing and coding

Eric Hansen

Manager, Membership and Partnership Engagement
Eric Hansen joined MHPA in January of 2022 with more than seven years of experience in member relations and development at non-profit associations. Most recently, he was the Specialist of Industry and Associate Relations at the Edison Electric Institute. Eric is a member of the American Society of Association Executives.
Cindy Martin

MHPA Consultant – Conference Planner
Cindy Martin has over 30 years' experience planning and managing conferences for associations and scientific societies.  Cindy is responsible for the overall planning and execution of the MHPA yearly conference.
Sean Garrity

Director of Federal Affairs
Mr. Garrity joins MHPA with nearly a decade of experience in health care advocacy. Most recently he served as the Director of Advocacy at the American College of Obstetricians and Gynecologists (ACOG), where he led the organization's political and grassroots advocacy efforts, including spearheading ACOG's annual 700+ physician legislative conference, instituting a sweeping grassroots and grasstops advocacy program, and leveraging legislative and political relationships to achieve results for ob-gyns and the patients they serve.